Kerala Govt launches a unique internship program named IGNITE with the objectives of providing fresh graduates an opportunity to get sufficient exposure to IT / BPM Industry so that their ability to obtain employment is substantially improved, and for the industry to obtain candidates who could work and prove their abilities through a longer period, before being offered for long term job positions.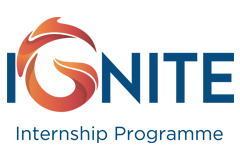 As many as 1,500 youths would be provided internship in companies operating from the Technopark, Thiruvananthapuram, Infopark, Kochi and Cyberpark, Kozhikode in the pilot phase starting August. The Ignite programme aims at providing skill training for 5,000 youths in 2023.
The interns will be given a monthly stipend up to ₹5,000 by the government and a matching amount by the company during the six-month programme which seeks to plug the paucity of skilled manpower in the IT and other industries. More than 300 companies have come forward to offer internships under the scheme supported by the ICT Academy, Kerala Startup Mission and Group of Technology Companies (GTech).
Those who have completed their Diploma /Degree /PG course this year and those awaiting results of the last-semester exam can apply on https://ignite.keralait.org.